Amisol Global Ecoware LLP. palm leaf dinnerware offers a truly green alternative to reduce our ecological footprint without losing the convenience of single use plates and bowls.
Our each plate/bowl is made from a single fallen palm leaf and is unique in colour and texture. Since no trees were cut or harmed, these fallen leaves prove to be a naturally biodegradable and renewable raw material. Designed by Mother Nature herself – this stylish dinner ware offers a combination of high utility, environment value and aesthetic appeal.
Fallen leaves prove to be a naturally renewable raw material, No tress are cut or harmed in the making of this dinnerware The dinnerware is 100% natural and chemical free, no glue, dye or polish used sterilized by heat and water Can be disposed in compost along with kitchen / yard waste. Produces rich compost and when further used returns nutrients to the soil. Encourages community and backyard composting and increases environmental awareness among communities.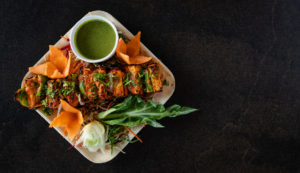 Amisol Global Ecovare LLP is a young sustainable company with a mission to introduce truly eco friendly products into the mainstream consumer market. Our products offer food services in UK, Europe and US a great tableware alternative to reduce their environmental footprint and promote the zero waste goals With a focus on the principles of sustainable business, we hope to help minimize impact on the planet and its people.
Our vision is to establish ourselves as a leading wholesaler of eco friendly products in UK, Europe and US.
To be a world class, leading eco-friendly product manufacturer who makes our customers, employees, suppliers, world and environment smile.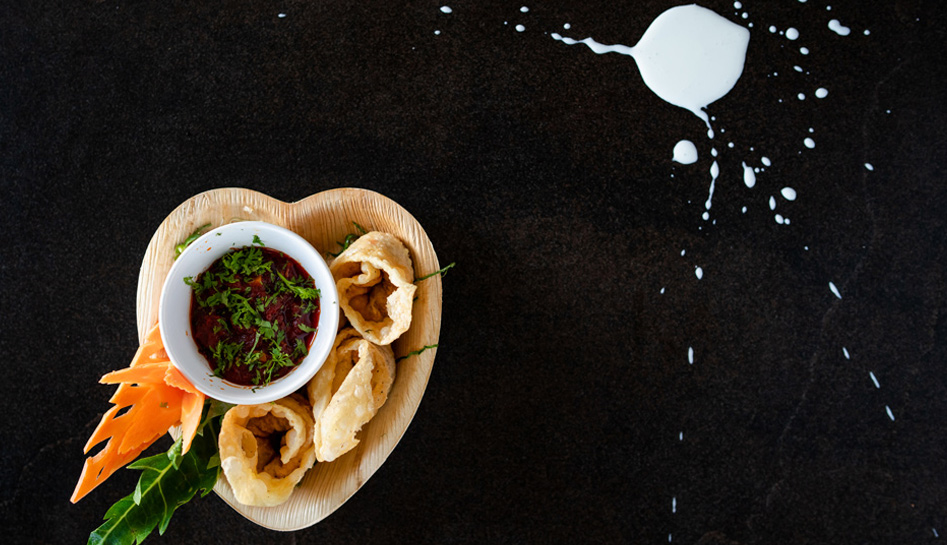 Hard and Sturdy, feels almost like thin layer of wood
Great with hot food makes it easy to serve and handle hot dishes
Great with liquids you can use them for soups , curries , chillies and so on
Reusable may be reused for dry dishes , can withstand a wet wipe
Microwaveable, Freezer safe
Our Cluster development basically aims at upliftment of socio-economic condition of rural community and leveraging the available resources to meet the market demand. One of the objectives of this development program is to uplift the people living below the poverty line by providing self-employment through income generating activities, to provide employment to rural persons and create a better living standard among the community.
We provides employment opportunity in the manufacturing chain for about 150 families (Directly & Indirectly) whom are getting benefited by the cluster development program
We always engage in providing fair wages to our employees and ensure that the workers in the entire supply chain are getting the same. Also, the safety of our workers is given high priority and our factory is equipped with all safety features and complies with the Government rules and regulations. We do believe that a happy workforce is the key to success of any organisation and we strongly follow the same.